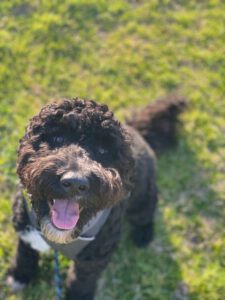 You are like a lot of dog owners. You've been cooped up at home with your family and your dog for a couple of months, waiting out the coronavirus lockdown. Some of you still have a job and worked through it all. Some had to wait it out, but are just now going back to work. No way your dog is going to be the same after these past couple of months. Let's do a quick test over the next week. Rate your dog, PASS / NEEDS WORK on each of these to see if your dog needs a tune up:
1.) Accept a Friendly Stranger?
2.) Acceptance of Grooming
3.) Accepting Petting From A Friendly Stranger?
4.) Can your dog be left alone without freaking out?
5.) How Is Your Dog On A Walk?
6.) How Is Your Leave It Command?
7.) How Is Your Overall Handling, Or Are You Rusty?
8.) OK in Crowds?
9.) Reaction To Distractions (rabbits, cars, birds, people, dogs, noises)?
10.) Reactions To A Neutral Dog?
11.) Responsiveness To Your Commands? Sit? Come? Heel? Down?
12.) Walk Between Strangers?
Some dogs will have seriously deteriorated during this quarantine. If you know your dog is having problems, now is the time to address these before they sink in and become harder to fix. If you honestly know there are issues that NEED WORK, then let's set up lessons, either on line or in person. Don't let your dog suffer in this "new normal".